Sustainable fishing is important. The conservation of nature as well. And the trust in nature gives us the strength to reset dams and to save fish.
Recognizing, appreciating and enjoying nature. A good day on the water with a few beautiful fish that are uninjured and set back in freedom. On this basis, we still take fish from the stream. We follow the principle "Take nature only so much that it can continue to exist and preserve itself."
Have fun with fly fishing with a heart.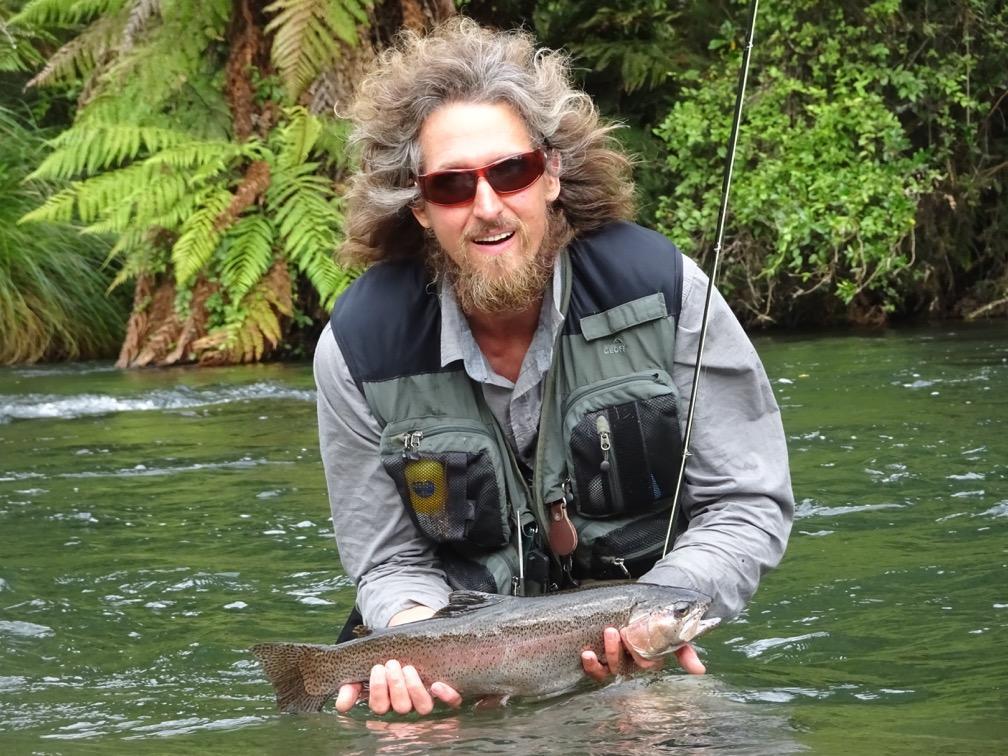 NATURAL FISHING IS A CHALLENGE
We carry our areas without replenishment. The precisely adapted fish of our waters are to pass on their genes and thus preserve the good qualities that have been around for ages.
This is not easy for us fly fishermen, as these fish live very sparingly and do not make extra meters for our flies. They have instincts and a difficult habitat; they have to be able to grow and be productive.
We protect our "mothers". These well-grown fish spawn even in difficult years with success and provide for offspring with hopefully equally large growth. The removal takes place in the most productive segment. In the brown trout in our areas that is the size of 27 - 30 cm, taking 1 fish per day, all other brown trout must be gently treated and reset.
Thus, the good fish stay in the stream and offer the chance of a fantastic drills with the most beautiful end - the reset.
The exact territory regulations can be found on www.hejfish.com
Unsere Fliegen – Dein Beitrag
Fliegenfischen mit Herz bezieht seine Fliegen von der Fraueninitiative Lady Fly Tiers aus Kenia. Gegründet wurde dieses Selbsthilfeprojekt von Frauen die ansonsten keine Möglichkeit hätten ihren Lebensunterhalt zu verdienen. Die Gruppe besteht im Moment aus 30 Mitgliedern zwischen 20 und 38 Jahren und wird zu 100 % von diesen geführt und verwaltet. Das bedeutet, dass die Frauen nicht von Dritten abhängig sind, sie sich ihre Arbeitsbedingungen selber schaffen können und eine faire Bezahlung für ihre Arbeit erhalten.
The unemployment and underemployment of young people in Kenya is exceptionally high. Combined with high poverty in the country, 60% of the population live below the poverty line and earn less than $ 1 a day. The young people, who are disadvantaged not only by their socio-economic background, but also by the lack of educational opportunities that would give them a head start in the competition for the few job opportunities, are the most affected by unemployment.
By binding and exporting artistically bound flies, Lady Fly Tiers' wives are able to change their status and thus improve their lives, the lives of their families and the community as a whole.
It would also be necessary to have a school and a place to stay for single mothers. To make these longer-term goals possible, much work and support is needed. But the collaboration with the women of Lady Fly Tiers has got off to a great start and we are in a good position to achieve these goals together.
Sollte Ihnen diese Idee gefallen, können Sie gerne bei uns die Preisliste für die Fliegen, natürlich ohne Widerhaken, anfordern. Ob Privater, Guide oder Großhändler, wir beliefern sie gerne und fertigen ihre Fliegen zum Spezialpreis. fischen@ffmh.at